The Sad Reality
It is an unfortunate fact that when it comes to water feature construction in Somerset (and possibly the rest of the UK) - you really do "Get What You Pay For"!!!
To our dismay this is very true and, on occasions, we deal with unhappy pond owners who have been left with a garden hell not their promised aquatic paradise! It is quite apparent that many water features seem to function properly for a few months then start to deteriorate. Some of our pond owners seeking a renovation or rebuild for their pond or water feature have only had their costly project last for only a season or two!
Generally we discover the dream water feature they once wanted never really happened. Or they have been continually battling for years with water quality or clarity issues, leaks or having continual maintenance problems
Thumb length slice in a pond liner

Concrete water feature will eventually crack and leak!
Help is here
This is when DU Waterscapes steps in and offers you the water feature of your dreams!! Although we specialise in bespoke pond & water feature installation, we also provide a unique restoration and repairs service. So, whether you built the pond yourself, hired a general builder or landscaper and it did not end up the way you wanted or, you may have even inherited the pond or water feature when you bought the house, we can help you turn your uninspiring eyesore into a fabulous feature!
I can imagine it is with a sinking heart you realise your water feature has a problem. Don't worry though because we can provide you with the solutions; we will always endeavour to find your problem and rectify it in the most cost effective way for you.
Gasping Fish
As temperatures rise, dissolved oxygen levels in your pond progressively fall. The increased temperatures and influx in organic nutrients encourage plant and algae growth, reducing oxygen levels and impacting the efficiency of beneficial bacteria in your pond. If oxygen levels become too low it can make fish susceptible to stress and disease, an indicator of this will be fish regularly gasping at the surface for air.
Fortunately at DU Waterscapes we ensure any pond created with the intention of holding fish has a waterfall or stream system incorporated into it. This guarantees that there is a consistent supply of dissolved oxygen into your pond's ecosystem, allowing beneficial bacteria to function properly, reducing stress levels on fish and inhibiting algal blooms. We can add waterfalls and aeration onto existing ponds to turn your water feature into an ecosystem pond without breaking the bank.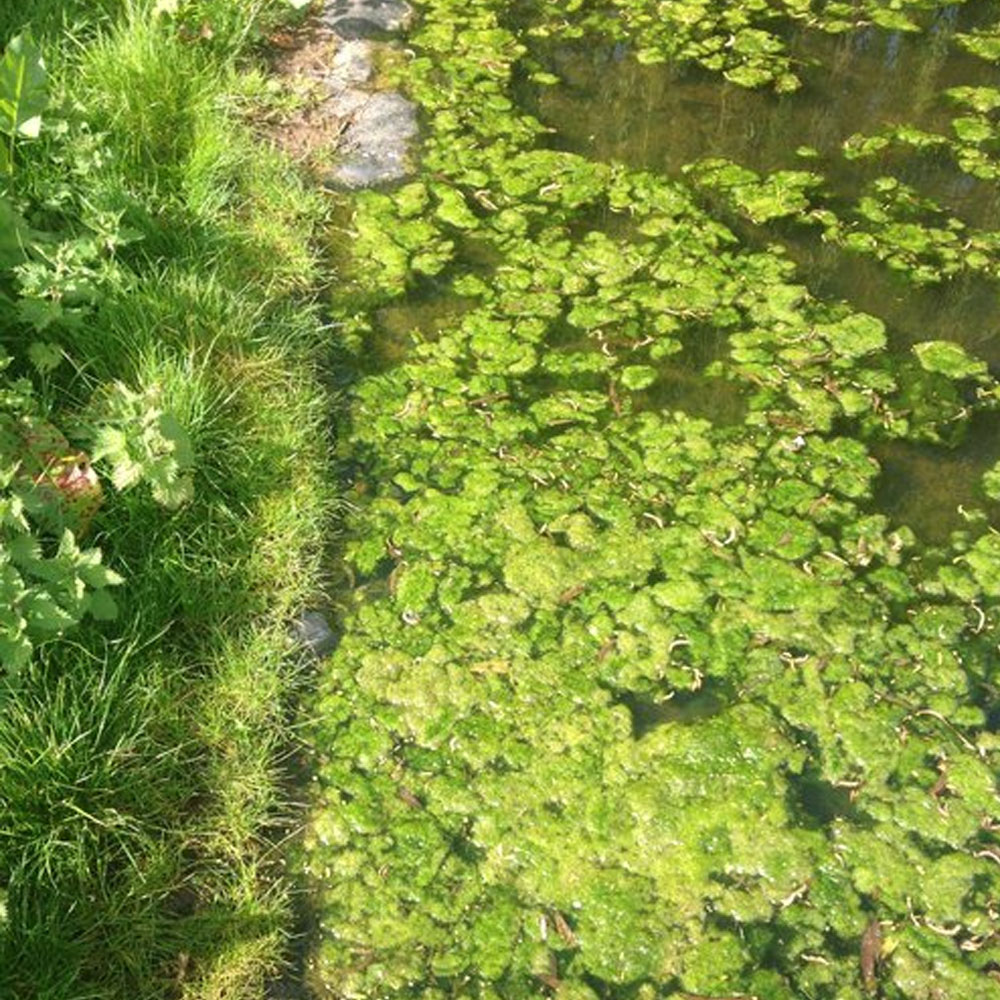 Murky Green Waters
There are various reasons for murky water from a faulty pump, lack or aeration or just needing a deep clean, something we recommend at least once every two years. All of these are often simple fixes which we can help you with to bring back the clarity of your pond such as a
deep clean.
  Get in touch with the form below so we can help you bring your pond back to it's crystal clear state.
Water Loss
A dropping water level can be a worrying time for any pond or water feature owner, so we have devised a troubleshooting methodology to eliminate all other possibilities thus hopefully solving what needs repairing as quickly as possible.
When Do I Call Time On My Water Feature?
Your pond should be a source of enjoyment and a beautiful focal point of your garden. If you have become tired of the maintenance nightmare left by another installer who has since gone out of business or simply does not want to maintain your pond anymore, or feel like your pond is only a source of worry and a financial drain, perhaps it's time to build again. This time you can create a feature based on applied sciences and natural processes so you can reconnect with nature for both your mental and physical health whilst encouraging and supporting native flora and fauna into your garden.
Who to trust
Around 50% of our construction clients are homeowners who have recently employed someone who has 'tried' to create a pond or water feature in their outdoor space. Often they are disappointed with the end result as it is not quite the functioning aquatic habitat they longed for. It can be worrying trusting another contractor after a bad experience and we understand this. Before any commitment, look for past projects and ask for reviews or references, even try to visit a display water feature! We would love to arrange a call with you where we can find out about your project and how we can best help you.
Let's get started
Looking to get started?  Fantastic, we just need a few details from you.  
Please use our form below to give us as much information as you can about your project so that we can come back to you with the best way to create your dream water feature. Our form will request some recent photographs of your feature, the size and any relevant information such as type of pumps, date of last clean etc. so you will need to have these to hand before you start.
We strive to get in touch within five business days. But please bear with us if it takes us a little longer. We thank you for your patience while we are out making someone's back garden beautiful! Yours could be next!
In the meantime, feel free to stop by one of our display features and pop over here to check out our latest blog posts or recent projects.